Get Straight Teeth With Invisalign In Timonium
Having a smile that you always feel confident about might take some work at times. For many, this work involves moving teeth into their best position. Taking the step to straight teeth not only makes your smile more attractive, it also promotes oral health.
Teeth that are crowded together, crooked, or spaced far apart provide the ideal environment for harmful bacteria to collect. Straight teeth not only improve the aesthetics of your smile, but they also keep teeth and gums their healthiest, and help your breath stay fresh.
Benefits of Straight Teeth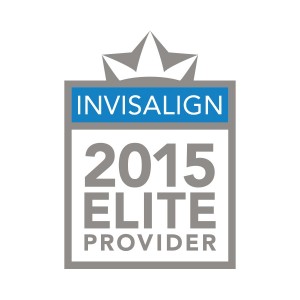 You may very well understand the benefits that come from straight teeth. This, however, may not prompt you to undergo a year or more of bulky metal orthodontics. Most adults, and even teens, will avoid treatment due to the aesthetics and comfort issues of standard braces.
We believe that you deserve choices, and we offer several appealing options for orthodontic treatment in our Timonium office. We are quite popular with the kids from our neighborhood in the Hereford Zone for our Invisalign Teen Clear orthodontics.
One of the options you have for straightening teeth with Dr. Haywood in our Timonium practice is the popular Invisalign Full treatment plan. This orthodontic method is popular with both teens and adults, due to its discreet method of straightening your teeth.
Unlike standard braces that feature brackets that are cemented to the teeth, Invisalign works through gentle pressure applied in custom-fitted clear braces. These clear aligner trays are worn on the upper and lower arches. Invisalign Express is a thrifty way to achieve minor tooth movements as well.
Invisalign® Clear Braces For Straight Teeth For Timonium Patients
The Invisalign® system employs a series of aligners which are made of a BPA-free, clear material.  The aligners are designed in such a way that they make small, progressive movements of your teeth to help improve your smile. They are also very comfortable.
Each pair of these clear braces should be worn for about two weeks. The treatment with Invisalign® can take 18 to 24 months depending on the complexity of your condition. You can remove the aligner when eating/drinking and when cleaning your teeth. You should make sure to wear the Invisalign® system at least 22 hours a day.
Benefits of Invisalign® Clear Braces For Timonium Patients
The aligners have several benefits which can make life easier for you. The most important advantage of Invisalign® is that it is barely noticeable, and is highly effective in producing quick results.
Whether you are addressing cosmetic issues with your teeth, or have bite issues to correct, Invisalign may be the ideal treatment to improve both aesthetics and oral health. Other benefits include:
Invisalign® is comfortable to wear when compared to dental braces, which have brackets that cause irritation to cheeks.
The aligners are removable which makes it easier to maintain oral hygiene.
You can continue to eat a wide variety of foods without concern that particles will get stuck in the brackets, or that damage to your orthodontic appliance will occur.
Brushing and flossing habits are also more easily maintained with these removable trays.
Now, you can have your best smile without broadcasting the fact that you are undergoing orthodontic treatment. To discover your most beautiful smile, contact our office for your Invisalign consultation.