Dental Crowns
Tooth Crown Dentistry With Your Timonium Dentist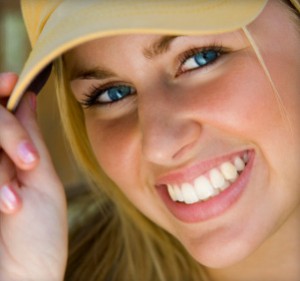 Find Out More About Dental Crowns In Timonium
A dental crown is a synthetic tooth crown created with high-quality porcelain materials. Dental crowns are used to restore the shape of a damaged tooth, to preserve the tooth's remaining structure, and to protect the tooth from further harm or damage. Our dental crowns can be used in both restorative and cosmetic dentistry treatments. Each porcelain crown is crafted personally for each patient using molds and impressions of their natural teeth. We design each crown to look and feel completely natural and comfortable.
The Benefits of acheterdufrance.com a Tooth Crown From Your Pikesville and Towson Area Dentist
With dental crowns, we are able to save teeth that would normally require extraction. With a dental crown, your natural smile can last longer than ever.
Porcelain crowns protect teeth from further damage, decay, and cavities.
Using a dental crown, we can restore a tooth shape after a tooth has been damaged. We can also use a dental crown to enhance the shape of a tooth and to improve the appearance of your smile if you are in the Timonium – Towson area.
Dental crowns look completely natural and beautiful. The people you meet won't be able to tell that you're wearing a crown.
Our dental crowns are versatile and are used in multiple restorative and cosmetic treatments including root canals and dental bridges.
To find out more about our dental crowns, call us at our Timonium office today if you are in the Towson or Pikesville area!