Mercury Free Dentistry
Replace Old Amalgam Fillings In Timonium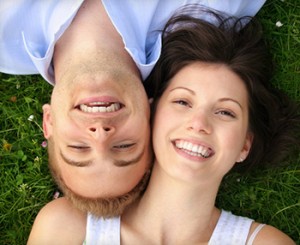 Mercury is a toxin that has been linked to several serious health threatening diseases. Some amalgam or metal fillings have been known to contain mercury in small doses that have been proven to be a danger to their recipient. At Dr. Haywood's practice in Timonium, we are very concerned about the dangerous effects of mercury and the way that it could impact the oral health of our patients. We never use amalgam fillings or other materials that could be harmful to our patients and focus on creating meaningful solutions.
Enjoy Dentistry Services that are 100% Mercury-Free
When you come into our office, you can feel secure knowing that you have access to a mercury-free dentist who is dedicated to improving your whole health through meaningful dentistry services. At our Timonium practice, we create fillings using a special composite that is tooth colored and completely safe. Patients prefer our tooth colored fillings because they look natural and beautiful. Unlike amalgam fillings, our white fillings will never stand out against your smile or draw unwanted attention toward your teeth.
Mercury-Free is a Part of Our Holistic Philosophy
Being a holistic dentist means being a mercury-free dentist. At our practice, we understand that the health of the smile and the health of the whole are connected. Before we perform any procedure, we will determine the procedures effect on your smile, and you. We would never sacrifice your overall health in exchange for a service meant to improve the way your smile feels. Our team is dedicated to improving the lives of our patients through meaningful dentistry that will bring greater benefits to every area and aspect of your day-to-day life.
To find out more about our mercury-free practice, and the benefits of mercury-free dentistry, call us at our office today. We are proud to serve the Timonium area and the surrounding communities, including Towson and Pikesville.