Holistic Dentistry
Meet Your Friendly Holistic Dentist In Timonium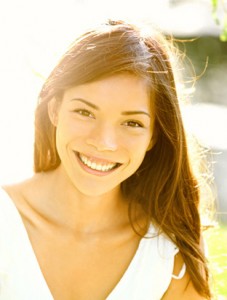 Your smile is your body's largest entry point. Things that can affect the health of your smile can also affect your lungs, your heart, and other parts of your body. Dr. Haywood is a holistic dentist in Timonium who is dedicated to improving the health of his patients by improving the health of their smiles. Holistic dentistry practices believe that your oral health and overall health are intrinsically connected, and that dentists should be concerned about more than just the effects of their procedures on your smiles.
Enjoy the Benefits of Holistic Dentistry from Dr. Haywood
Before Dr. Haywood and his team perform any procedure, they will consider the effects that procedure will have on your whole health as well as your smile. At our practice, we are very concerned about the amount of plastic content used in standard dentistry treatments and the negative effect this could have on our patients in the long run. We are mindful of every aspect of our patient care and will do our best to ensure that our patients are getting treatments that will improve their lives and health.
Notice the Difference With Top Quality Treatments from Your Holistic Dentist
Your holistic dentist will do everything in his power to make sure that your individual needs are met in ways that will support and uplift you. We want each one of our Towson – Pikesville area patients to enjoy the benefits of whole health and are dedicated to continually finding newer and better solutions to dental problems and concerns. During our procedures we offer supplemental oxygen and other patient amenities that are designed to promote wellness.
If you have any questions about our holistic philosophy, or holistic dentistry services, call us at our office today. We would be happy to set up an appointment for you, or to arrange a consultation with Dr. Haywood. Find out more by calling us at our number if you are in the Timonium area, from Towson to Pikesville!