Solutions For Missing Teeth With Your Timonium Dentist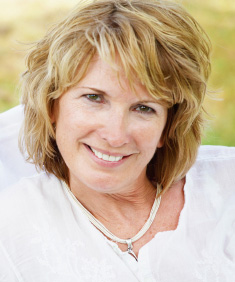 If you've ever experienced tooth damage, decay, or other issues, we can help you regain your full, beautiful smile with our restorative dentistry services. Each of our restorative treatments in Timonium is personalized for you and designed to help improve oral health and overall wellness.
Dental Implants | A dental implant is one of the best restorative options for those who are missing teeth. Dental implants are synthetic tooth roots that can be combined with porcelain crowns to create a viable tooth replacement. An implant will restore full functionality and prevent bone deterioration. If you have missing teeth, dental implants can restore your smile.
Dental Crowns | A dental crown is a cap or covering that can be used to restore tooth shape and protect your tooth from future damage. Your dental crown will be made with the highest quality porcelain materials to perfectly replicate the color and translucence of your natural teeth.
Dental Bridges | A dental bridge is a dental appliance made with porcelain crowns that can be used to fill in a gap left by a missing tooth. A dental bridge will restore the functionality of your teeth and your smile's appearance.
Dentures | If you have lost all or most of your teeth, dentures can allow you to chew, smile, and talk again. Our dentures are custom-crafted for you to ensure optimal fit, comfort, and beauty. At our Timonium practice, we offer traditional, high-end custom dentures as well as implant-supported dentures and All-on-4.
Root Canals | When a tooth has become severely decayed or damaged, we can save that tooth by performing a root canal, or root canal therapy. Root canals remove harmful bacteria and prevent decay from spreading. We finish each root canal by placing a beautiful porcelain dental crown to protect your tooth.
If you have missing teeth and need restorative dentistry, we can help! Whether you need a dental crown, a dental bridge, or dentures, we have an array of options to fit your needs. To schedule an appointment, call us at our office today! Dr. Haywood and our team are ready to rebuild your smile!