Cosmetic Dentistry
Your Friendly Cosmetic Dentist In Timonium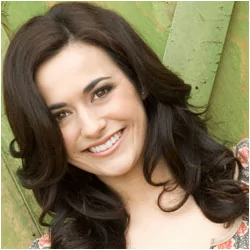 A beautiful smile can boost your self-confidence and create a good first impression of you. Minor corrections in teeth, gums and lips can sometimes make a significant difference in beautifying your smile. So how to go about the smile makeover process? What changes can help improve your smile? These are some common questions patients have before getting a cosmetic dentistry treatment. A cosmetic dentist who has the required knowledge and skills to improve the esthetics of teeth and gums can answer these questions and set a treatment plan to suit the needs of patients. It may be a single procedure or a combination of different procedures that are required to enhance the beauty of the smile. Speak to the cosmetic dentist to express your concerns at our Towson – Pikesville area practice in Timonium. This can help the dentist in understanding your needs better.
Cosmetic dentistry – How is it helpful for you?
There are a number of reasons why you as a patient may want to undergo cosmetic dentistry treatment. You may be preparing yourself for an upcoming social event, or you may want to create the first best impression, whatever your reasons are, cosmetic dentistry has a solution for you, from porcelain veneers to easy teeth whitening. Through the treatment, a patient can expect following changes in life.
The results can increase self-confidence

The treatment can make you look young and healthy

The post-operative instructions of cosmetic dentistry treatment can make a person more conscious about oral hygiene
There are a number of treatment procedures followed by a cosmetic dentist to help you correct your teeth errors. While some of these restorative procedures positively influence oral health, there are other pure esthetic procedures which ensure that the health factor is not compromised.
Cosmetic dentistry treatment – Things taken care of
There are a number of problems that are addressed during cosmetic dentistry treatment. The treatment plan set by the cosmetic dentist depends on the learning from the initial oral examination and the expectations of the patient. Following are some commonly treated teeth and gum errors.
Gaps between teeth

Crooked/misshapen teeth

Misaligned teeth

Lost teeth

Discolored teeth

Gummy smile
Cosmetic dentistry – How it works?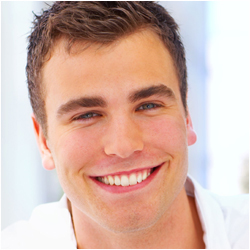 Your first visit to a cosmetic dentist will involve thorough oral examination. You can make a note of changes you expect from the treatment before the dental visit, so that the cosmetic dentist will quickly understand what should be done. A treatment plan is set based on your needs and the cosmetic dentist explains how the procedures can help improve your smile. All your questions are answered and the treatment starts on your approval. After the treatment the cosmetic dentist provides you necessary information about post-operative care, especially for more intensive procedures, such as dental implants. Following the instructions can help you protect the beautiful smile.
We welcome you to our dental office in Timonium, MD. Call us today and make an appointment and meet our cosmetic dentist to know how we can beautify your smile. Our smile makeover treatment has been helpful to many patients visiting us from different parts of Timonium, Towson and Baltimore.