Your Timonium Dentist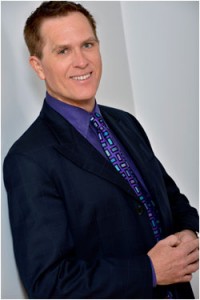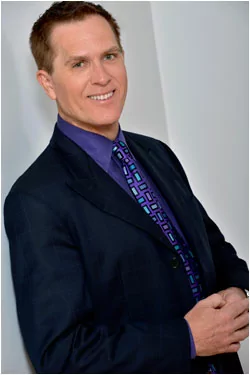 Dr. Steven Haywood attended the University of Michigan where he received his undergraduate botany degree before moving on to the University of Detroit where he graduated Cum Laude with his dental school class of 1987. He was selected for admission to the United States Air Force advanced residency program at Sheppard AFB in Texas.
Working closely with specialists for the next five years, Dr. Haywood completed postgraduate internships in oral surgery, orthodontics, endodontics, pediatric dentistry, and oral facial prosthodontics.
During this time Dr. or "Captain" Haywood distinguished himself by serving in the Gulf War where he received a USAF Commendation medal.
Dr. Haywood completed his cosmetic post-graduate training at the prestigious New York University's Aesthetic Continuum in 1996 and 1997, studying under the world renowned Drs. Larry Rosenthal and Ross Nash. His advanced TMJ and reconstructive training is ongoing with the Peter Dawson Institute, and the Renowned Dr. Jack Turbyfill. Dr. Haywood is also currently the only Elite Invisalign provider in Baltimore offering full comprehensive dental care.
He is an active member in the following:
American Academy of Cosmetic Dentistry
Fellow of the Academy of General Dentistry
International College of Oral Implantologists
Fellow of the International Congress of Oral Implantologists (ICOI)
American Society for Dental Anaesthesia
American Dental Association
Crown Council
Baltimore county Dental Society executive Board
Dr. Haywood's Achievements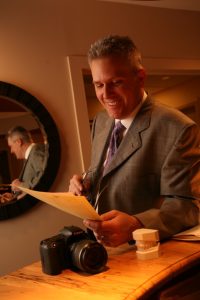 Dr. Haywood is one of the few cosmetic dentists nationwide to be selected to perform an "extreme smile makeover" on ABC. He has also been featured in the Baltimore Sun, Baltimore Magazine, New Beauty Magazine and in the York Daily Record for his expertise in cosmetic dentistry.
Dr. Haywood is a leader in his field, consistently FIRST in his field to provide his patients with current services and technologies. Laser smile whitening, computer assisted smile design, the current sedation dentistry techniques for patient comfort, drill-free tooth colored fillings, laser assisted cavity detection, and the latest in Spa services are just a few of the important benefits his clients appreciate and enjoy in his care.
Community Involvement
His offices, since 1997, have organized and run one of the largest charitable dental outreach programs in the area. He is well known for his contributions and dedication to his community and is a proud supporter of many programs such as
My Brother's Keeper
Head Start of York
New Life Center for Women
Catholic Charities
Towson Council of Churches
The Salvation Army
and others.
Awards
He has been awarded prestigious awards, such as
The Crown Council Mighty Casey award for work with children
Partners in Peace award from The American Academy of Cosmetic Dentistry for survivors of domestic violence
Honored as one of Baltimore's Healthcare Heroes by the Maryland Daily Records
Named one of America's Top Dentist by the Consumer Research Council of America
Our story is not complete. We continue to take pride in the new technologies and skills that allow us to create the most amazing smiles each and every day!
Dr. Haywood and his wife, Ulyana reside in Parkton, Maryland where they enjoy spending time with their sons Forrest and Stevie Jr. Dr Haywood also enjoys auto restoration, horticulture, and baseball.