Oral Cancer Screening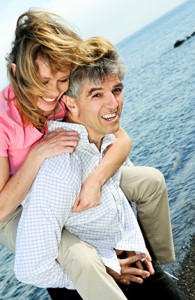 Prevent Mouth Cancer With Your Timonium Dentist
At our practice we genuinely care about each of our patients and want them to enjoy lasting oral health and wellness. Oral cancer isn't as talked about as some other cancers, but it is a serious and life-threatening condition that affects over thirty thousand Americans every year. When a patient is diagnosed with oral cancer, the earlier they've been diagnosed, the better chance they have at successful treatment. At our practice in Timonium, Dr. Haywood protects his patients from the more harmful effects of oral cancer by offering regular oral cancer screenings.
The Benefits of Oral Cancer Screenings
Security | Patients who participate in annual oral cancer screenings can feel more confident and more secure in their oral health.
Convenience | The process involved in an oral cancer screening is very easy and doesn't take much time.  You can be screened for oral cancer as a part of your regular general dentistry appointment.
Early Detection | If you are at risk for oral cancer, early detection is vital to your wellness and overall health. By detecting oral cancer early, we can ensure that you get treatment as soon as possible and lower your risk.
Protection | Oral cancer screenings help patients feel protected from the harmful effects of oral cancer.
Oral Cancer Screenings with ViziLite
In our Timonium office, we use the latest ViziLite technology to identify abnormal cells or other signs of oral cancer. ViziLite uses a unique solution that will turn cell abnormalities blue so that they are easily visible using ViziLite's special light. Using ViziLite, we can detect any oral cancer signs in as little as ten minutes.
We recommend that all patients over eighteen get tested annually for mouth cancer. To find out whether you might be at risk, or to schedule an oral cancer screening, call us at our Timonium office today. We provide oral cancer screenings for everyone in the Pikesville – Towson area.