Teeth Whitening
Tooth Whitening Options In Timonium
In our day and age, most of us are on the go a good deal of the time. We need to maximize our time as often as possible, even when it comes to dental visits or cosmetically improving the smile, so that we can better enjoy those moments of productivity both professionally and personally. Although a stunning smile is at the top of the priority list for a great number of people in Pikesville, Towson, and surrounding areas, many do not have the time or inclination to commit to two to three weeks of at-home whitening using trays and whitening gel, and the commercial whiteners that seem so promising fail to deliver lasting results.
If you want to achieve your brightest smile in the least amount of time, then you will love the advanced treatment of laser power teeth whitening offered in our Baltimore, Maryland area dental practice.
Our technique of laser whitening achieves extraordinary results!
The process of laser power whitening is not only highly effective, but also completely safe and is a boost in the direction of whiter teeth. Treatment begins with an in-office, thirty-minute chemical power whitening treatment and a subsequent application of the Argon laser for 1 to 2 hours. This step significantly increases the rate and efficacy of the whitening agent, activating the hydrogen peroxide and prompting the dissolution of stains.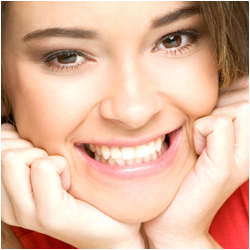 We were the first in the Timonium, Towson, and York County areas to use this teeth whitening method, and remain the most experienced in providing laser tooth whitening in and around Towson, Pikesville and Baltimore Maryland. Our results are unrivaled! Unlike Zoom, Brite Smile, and other competing products, laser whitening reaches stains where they like to hide.
By using the argon laser for teeth whitening, we help our patients realize their best and brightest smiles in the quickest, most dramatic way. Your teeth whitening plan is customized to meet your specific needs.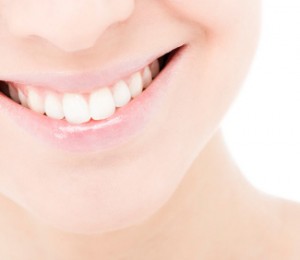 Considerations: How dark ARE your teeth? Whitening is not magic it is just good applied science. Our main patient question is "how white will they become?" The answer is "whiter" but the difficulty of the stain is very individual. Most of our patients whiten. Those that do not get the result they are looking for need to look at the other options, as their teeth may have insurmountable color issues. You can rely on us to be up front and honest. We whiten those we feel will get a great result. We counsel patients with extensive problems of their options. No one even has a whitening laser in Timonium or Maryland for that matter! We have over 15 years of experience and can advise you appropriately. We'd love to help.
If you have a question regarding teeth whitening at our office, or are interested in a more permanent solution with porcelain veneers, contact us today to make an appointment with our Timonium dentist. Our dental office based in Timonium, MD has delivered quality teeth whitening services to patients who visit us from the city and other nearby localities such as Towson and Pikesville.