Orthodontics
Invisalign and Metal Braces In Timonium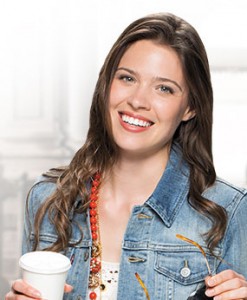 To us teeth are a precious asset, and in today's society, straight, beautiful teeth are a necessity. Whether you are a teenager or an adult, who is proactive about his or her image and health, there are several options available today to help you achieve the smile you desire and deserve. Our practice has always provided quality orthodontic services alongside our general and comprehensive dental care and we find that a knowledgeable discussion of orthodontic options is essential for correctly developed cosmetic dental care. Not everyone is blessed with naturally straight, even teeth, and we see that as an opportunity to make yours even better. Find out which procedure is ideal for orthodontics by investigating your options in Timonium, Towson and the Pikesville, MD area and visiting Dr. Haywood for a personal and professional consultation.
Instant Orthodontics – elegant cosmetic dentistry
Orthodontics in Baltimore and Towson is no longer just about straightening your teeth over a long period. At the Center for Implants and Cosmetic Dentistry, we offer "Instant Orthodontics." Cosmetic solutions that can transform crooked, discolored, or gapped teeth instantly! Porcelain veneers, bonding, crowns, and tooth and gum reshaping are several examples of instant orthodontics. With these treatments, we can give you a whole new smile, quickly and painlessly, in as little as one or two visits! The results are stunning, whether you want a subtle improvement or a dramatic change.
INVISALIGN- The future of orthodontics– today!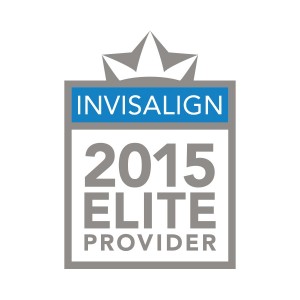 The clear alternative to traditional braces, Invisalign, continues to be a fan favorite for cosmetic teeth straightening in the Hereford Zone, Baltimore, Maryland, and Towson areas. We are certified to provide this progressive service for adults who don't want the difficulties of older technologies. Visit www.invisalign.com for more detailed information. Rest assured; we have the judgment and experience to help you determine whether this product is right for you. We are proud to be a leader in our area, achieving the rank of Elite Preferred provider that is based on our education and volume of experience. We offer Invisalign Teen and Invisalign Express. 98 percent of all of or orthodontic cases now are Invisalign clear "braces." Covered by insurances and with our in office financing options we expect that we will be even busier with Invisalign this next year. Our patients know that their Cosmetic dentist is the best orthodontist in Baltimore and Towson!
Acceledent Technology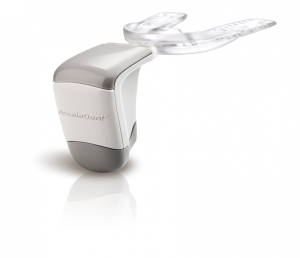 We provide our patients with perfect smiles faster than ever by using the latest in orthodontic technology. Dr. Haywood offers AcceleDent Aura technology to his patients who want to see their straight, beautiful teeth as quickly as possible. AcceleDent Aura can speed up your tooth movement by using SoftPulse Technology. Dr. Haywood will provide you with an AcceleDent mouthpiece and activator that you will use for just 20 minutes each day. AcceleDent technology has been proven to have the ability to decrease the duration of your orthodontic treatment by up to 50%. It may even make your orthodontics feel more comfortable.
Metal Braces – now used only occasionally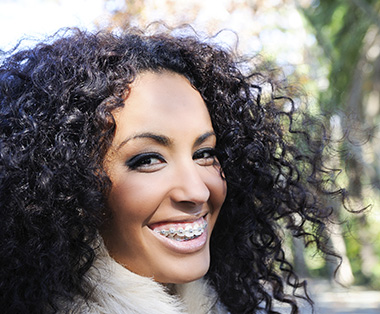 These days you can chose from several options. Metal and wire braces are the most familiar option to the majority of people. They are the most economical and suitable for complex orthodontic work, enabling us to adjust the bite and function of the teeth, as well as crowding, positioning, and gaps. We use the finest, thinnest, yet strongest metal available for maximum comfort and efficacy. Once the permanent teeth have grown in and obvious irregularities are noticed, is the best time to consider braces. However, the need for braces is not always obvious. There could be issues such as TMJ disorder, or grinding that hint at functional or bite problems. They aren't only for cosmetic purposes, they can be important for the overall health and longevity of your teeth. With proper alignment and a correct bite, teeth will have the best chance of surviving a lifetime. If a person bites down on something, the pressure will be distributed evenly and each tooth will function as it was intended, thereby alleviating the potential for excessive wear and breakage as he or she ages. The best dentists in Baltimore and Maryland for that matter use orthodontics to create the best overall health and beauty for their patients. It can take between 1 to 3 years to straighten your teeth depending on the severity of the problem. We rarely do metal braces, however, our experience of over 29 years allow us to use auxiliary orthodontic movements with wire should the case require it.
With so many options available in Pikesville, Towson, and surrounding areas to straighten your smile, why not make an appointment at our Timonium dentist office so that we can evaluate your case and put you on the quickest and safest path to that smile you desire.