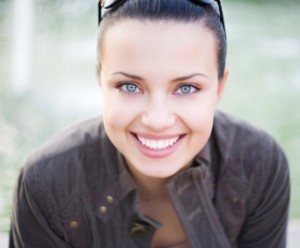 Modern Dentistry With Your Timonium Dentist
At our practice, we apply careful attention to detail and invest in the latest in dental technology. Technology serves a vital role in the comfort and accuracy of each treatment, and we strive to stay up-to-date on all of the latest dental innovations available.
Dr. Haywood is always looking for new technology that will better his procedures and provide extra benefits for you. With cutting-edge technology, training, knowledge, and dental skill, we can provide you with personalized service that can meet your individual needs.
Some of our dental technology includes:
Digital X-rays
With digital x-rays, you can see the results of your x-rays immediately. We can also project the images of your teeth onto a screen right there in the room. This helps us to spot dental problems early. Dr. Haywood can point out any problem areas and help educate you about your oral health to develop meaningful and effective personal care plans.
Digital x-rays are completely safe and emit even less radiation than the standard dental x-ray.
You can benefit from digital radiography, not only because it is more comfortable than biting down on hard x-ray film, but also because it results in as much as 90 percent less exposure to undesirable energy waves.
The images produced by this technology are color-enhanced and clear, allowing you to see what we see, and better understand the necessity for treatment.
Intraoral Cameras
Intraoral cameras allow us to get an even closer look at your smile. Using an intraoral camera, we can spot and diagnose issues that would otherwise be hidden. Our intraoral cameras are a great learning and diagnostic tool that allow us to zoom in and take a closer look at each section of your mouth.
This technology allows you to gain a clear understanding of the state of your oral health so that treatment options can be better understood.
DIAGNOdent
You've taken great care of the surfaces of your teeth—now if only you could ensure they stay healthy on the inside as well. To help you do just that, we use DIAGNOdent. DIAGNOdent is a high-tech laser that can detect even small amounts of decay at the earliest stages, sometimes even before it can be seen on an x-ray!
The DIAGNOdent pen can reveal mild problems before any discomfort develops. You can say goodbye to surprise cavities, as we treat you to the very best in preventative and restorative care.
Another common use for lasers is in hygiene. Why endure a cleaning the traditional way when you can choose laser dentistry? Our laser technology makes periodontal therapies less invasive and more comfortable.
Comfortable Dentistry
Whether it's replacing old dental amalgam (metal fillings) or filling new cavities, the material of choice is now a composite material that can be custom blended to match your teeth.
Why should old fillings be replaced? Metal can discolor and age teeth, and has even been linked to illness due to mercury content. Over time, fillings can wear away, fracture, or fall out. Fillings can become worn at the edges or pull away, subjecting the tooth to the development of decay under the filling.
We offer an advanced technique for fillings for those who may experience anxiety when being treated with conventional methods, and for those who have extremely sensitive teeth.
We aspire to help you maintain comfort during any appointment, a real possibility with our advanced fillings. With our high-tech cavity detection, laser technology, and new composite materials, old and new cavities can be filled with minimum damage, "invisibly" protecting your teeth for years to come.
Air Abrasion
If you're anxious about dental visits, we offer many comforting solutions that increase your comfort and minimize your time in the dentist chair. With air abrasion, we can gently remove small amounts of tooth decay or cavities and preserve more of your natural tooth.
During air abrasion therapy, a thin, steady stream of air and silica is used to remove decay delicately. The procedure is quick and quiet, with no heat, pressure, or vibration! In addition, we save you time by treating more areas in a single visit.
Tooth-Colored Fillings
Gone are the days when silver fillings are always acceptable. Today, the material of choice is composite resin. This tooth-colored material makes ideal fillings for our patients.
Mixed up at the time of treatment, this material is made to match the color of your natural teeth. The result of a tooth-colored filling is an undetectable restoration. These fillings are also very stable due to the fact that they are bonded to the tooth.
Benefits of tooth-colored fillings include:
Improved appearance with seamless transition between teeth.
Single-visit completion.
No risk of leaks.
Decreased risk of fracture.
Our patients from Baltimore, Towson, and surrounding neighborhoods deserve the best restorative treatments available. Contact us for your tooth-colored fillings.
Itero Element
Dr. Haywood uses the advanced and efficient iTero Element intraoral scanner for your benefit. The intraoral scanner only takes 2 ½ minutes to give your doctor a beautiful 3D visual of your teeth, so that you don't have to sit and wait for the traditional 20-minute X-ray.
With the iTero Element, there is less tendency toward gagging, so the process is not only quick, but comfortable, too. Dr. Haywood and our team can even use this impressive scanner to create a simulation of what your results may look like, so that you can have an idea of what to expect before you have your procedure.
The iTero Element scanner has been used for 1.2 million restorative procedures, 1.3 million orthodontic scans, and over 600,000 Invisalign scans for precise and detailed information.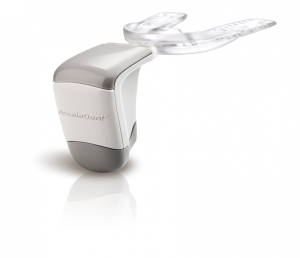 AcceleDent Technology
We provide you with an improved smile faster than ever by using the latest in orthodontic technology. Dr. Haywood offers AcceleDent Aura technology so that you can see your straight, beautiful teeth as quickly as possible.
AcceleDent Aura can speed up your tooth movement by using SoftPulse Technology. Dr. Haywood will provide you with an AcceleDent mouthpiece and activator that you will use for just 20 minutes each day.
AcceleDent technology can decrease the duration of your orthodontic treatment by up to 50%. It may even make your orthodontics feel more comfortable.
Green CT Scan
Your safety is our top priority. With a Green CT Scan, we can minimize radiation exposure and prevent dental problems. When you visit our office for a CT scan, you can feel confident that we have your health and overall well-being in mind.
Our Green CT Scanner creates high quality, accurate images that aid us in diagnosis while emitting a much lower dose of radiation than less eco-friendly scanners.
Picasso Laser
Our Picasso laser allows us to perform soft tissue and periodontal procedures with greater precision, accuracy, power, and comfort. Treatments that utilize laser dentistry afford dentists more control and offer you more benefits.
Using our Picasso laser, we can even perform laser whitening treatments. To find out more about laser dentistry, call us at our office.
Oral DNA Tests
With our oral DNA tests, we can perform a series of accurate assessments that can help us treat and prevent periodontal disease and other dental issues. You can improve your total health and quality of life by participating in any of our oral DNA tests.
This innovative system allows us to better diagnose gum disease and create more personalized treatments. Oral DNA tests identify all of the individual health factors that could be negatively impacting your oral health. After we've performed this test, we can assess your health and prescribe treatments that could improve your quality of life.
To find out more about the dental technology available in our office, call us today. We would be happy to answer any questions you might have if you are in the Timonium area, from Pikesville to Towson!