Get A Beautiful Smile With Your Timonium Dentist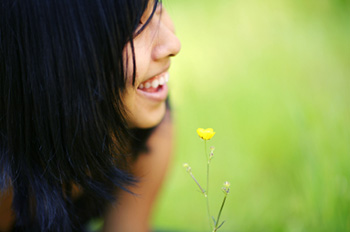 The smile is vital to a great first impression. When you are not fully satisfied with the appearance of your teeth, you may try and hide them. However, in so doing, you hide the best part of your personality!
Hiding your smile behind a hand or closed lips can make you seem shy and timid, or even unfriendly, and can thus impact your interactions in the workplace as well as in social settings.
What is Cosmetic Dentistry?
Cosmetic dentistry includes various treatments that can improve and enhance the smile; brightening, straightening, or covering teeth to eliminate chips, wear, cracks, gaps, and other aesthetic imperfections.
Cosmetic dentistry extends beyond the basic creation of beautiful teeth. Correcting or enhancing the teeth actually improves your entire appearance! Having worked on Extreme Makeover, Dr. Haywood has spoken with certain ABC executives who have said, "all that is really needed for an extreme makeover is the hair and the smile."
To help you understand what cosmetic dentistry can do for you and help us devise the most suitable plan of action; we incorporate cosmetic imaging into our Towson, MD area practice.
When we evaluate your digital photographs using computer dental imaging, we can immediately change and improve your smile. Then and there, the importance of a naturally beautiful smile becomes extremely obvious.
These "before and after" demonstrations are part of every one of our cosmetic evaluations for patients. Using the cosmetic imaging computer, we can work together to plan for the changes and improvements you would like to see in your smile.
Contact us to get a sneak peek of your enhanced smile if you are in the Towson area, from Pikesville to Towson!