DURAthin Veneers In Timonium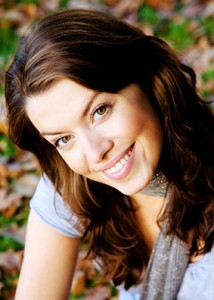 What Are Veneers?
A porcelain veneer is a thin piece of toothlike material that can be placed directly over a tooth to enhance or alter that tooth's appearance. Our dental veneers are crafted using only the finest quality porcelain materials to perfectly replicate the sheen and color of your natural teeth.
Dr. Haywood has a great eye for creating beautiful smiles and will work with you to design a smile that will help you look your very best.
The Benefits of Porcelain Veneers
Prepless veneers are one of the best cosmetic dentistry services available for people who want to improve their smiles, because they can:
Accomplish multiple purposes at the same time.
Fix the appearance of damaged teeth, and fix gaps or spaces.
Make teeth appear more uniform in shape.
Brighten teeth without whitening.
Make teeth appear straighter without orthodontics.
Be placed directly onto a tooth without altering or shaving the tooth prior to the veneer placement.
Preserve the natural tooth structure.
Help strengthen teeth.
Remain beautiful with little to no extra maintenance.
Provide all of the benefits of porcelain veneers along with the added benefit of zero preparation.
Allow you to enjoy a beautiful smile.
Achieve a Beautiful Smile with Prepless Veneers from Dr. Haywood
Traditional porcelain veneers require tooth preparation that involves shaving away a portion of your natural tooth. Now, with the DURAthin veneers offered here in our office, you can enjoy all of the benefits of porcelain veneers without any preparation.
DURAthin veneers are so thin that they can be placed directly over your tooth without any alteration or change to the tooth underneath.
The Truth about Lumineers, DURAthins, and Davincis
Most consumers don't know that dental veneers are fabricated of the same materials. The difference between Lumineers, DURAthins, Davincis, and all the rest is just marketing. Many companies and dentists are inventing names for their thinnest veneers hoping they will win over more consumers that may have anxiety about tooth preparation.
For those ideal candidates who do not need tooth preparation, we will use the exact materials and methods that these companies are selling, and we will have each veneer customized exclusively for you. We always use the thinnest veneer and the most conservative approach.
We also use US-certified laboratories that are chosen specifically for their ability to customize and fabricate exactly what we feel is most appropriate for each client.
Alternatives to Lumineers
Lumineers cannot solve every problem. Sometimes it is necessary to make a dental veneer more opaque or thicker in areas when the natural tooth underneath is very dark or damaged. We might use Invisalign to move teeth into the most desirable position prior to touching them with our instruments.
Still, even in these cases, in the hands of a careful cosmetic dentist such as Dr. Haywood, each veneer can be designed to simulate nature's perfection by blending different colors, translucencies, and adding in all the tiny details that make a tooth look like a tooth.
The name brand is not what makes the smile perfect; it's the experience, skill, and artistic vision of the dentist. To us, each person's smile design is unique. Each beautiful smile is a commissioned work of art that you can wear all the time!
Find out how prepless DURAthin veneers can help you achieve your most beautiful smile. Call us at our Timonium office today. We would be happy to answer any questions or to schedule an appointment if you are in the Pikesville–Towson area!