DURAthin Veneers In Timonium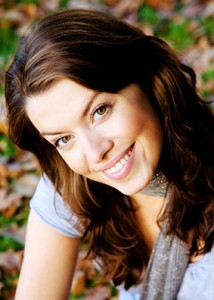 What Are Veneers?
A porcelain veneer is like a new layer of enamel on the face and the edge of a tooth that is intended to enhance and perfect the beauty and strength of the teeth you see in your smile. For over 29 years Dr. Haywood has focused his practice on exceptional cosmetic dentistry in Maryland and Baltimore County. It takes experience, training and an exceptional team to perform prepless veneers. The procedure is demanding and not all dentists can or should provide them. Prepless or Minimal preparation veneers preserve most if not all of your precious natural enamel on your tooth while creating the new dazzling smile you desire!
Benefits of Minimal preparation veneers:
Preparation free treatment is the most responsible and conservative cosmetic dentistry because we can:
Preserve the maximum amount of your precious tooth with little or no drilling.
Close gaps and spaces
Brighten teeth without whitening
Straighten teeth without braces
Finish your smile in as little as 1-2 weeks
Strengthen damaged and chipped teeth without crowning them
Improve the durability compared to cosmetic bonding
All of our veneers are made in the USA by a master ceramist we have been partnering with for over 25 years. Fees for veneer projects in the Baltimore, Towson and Timonium areas average $1500- $1950 per tooth (2021). Contact us for your customized smile evaluation today.
Achieve a beautiful smile with Prepless veneers from the Baltimore Center of Cosmetic Dentistry- Dr. Haywood.
Traditional Porcelain veneers require tooth reduction and drilling that makes many patients concerned. Porcelain veneers are still the majority of what we do because the majority of our patients have damage to teeth and perhaps older bad dental work that forces us to do more extensive work to strengthen and repair their smiles. For those who are fortunate enough to qualify for a minimal preparation approach, we are the experts! We often even combine Invisalign treatments with our veneer makeovers. (Ask us more about how this works). A Prep-less veneer smile makeover with Dr. Haywood is the obvious choice for those who prefer the finest quality and the exceptional smile you deserve.
The Truth about Lumineers, DURAthins, and Davincis
Most consumers don't know that dental veneers are fabricated of the same materials. The difference between Lumineers, DURAthins, Davincis, and all the rest is just marketing. Many companies and dentists are inventing names for their thinnest veneers hoping they will win over more consumers that may have anxiety about tooth preparation.
For those ideal candidates who do not need tooth preparation, we will use the exact materials and methods that these companies are selling, and we will have each veneer customized exclusively for you. We always use the thinnest veneer and the most conservative approach.
We also use US-certified laboratories that are chosen specifically for their ability to customize and fabricate exactly what we feel is most appropriate for each client.
Alternatives to Lumineers
Lumineers cannot solve every problem. Sometimes it is necessary to make a dental veneer more opaque or thicker in areas when the natural tooth underneath is very dark or damaged. We might use Invisalign to move teeth into the most desirable position prior to touching them with our instruments.
Still, even in these cases, in the hands of a careful cosmetic dentist such as Dr. Haywood, each veneer can be designed to simulate nature's perfection by blending different colors, translucencies, and adding in all the tiny details that make a tooth look like a tooth.
The name brand is not what makes the smile perfect; it's the experience, skill, and artistic vision of the dentist. To us, each person's smile design is unique. Each beautiful smile is a commissioned work of art that you can wear all the time!
Find out how prepless DURAthin veneers can help you achieve your most beautiful smile. Call us at our Timonium office today. We would be happy to answer any questions or to schedule an appointment if you are in the Hunt Valley–Towson area!