Tooth Bonding Services Available In Timonium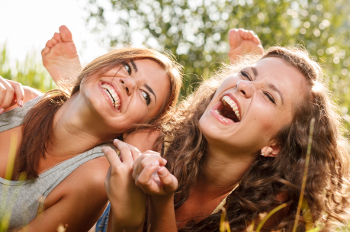 You can benefit from the wide range of cosmetic dentistry services available today. In addition to  correcting and enhancing your smile with dental veneers, we can also approach this task with dental bonding.
What Is Dental Bonding?
Dental bonding can be used to create results similar to veneers, or it can be used as an alternative to amalgam fillings. Tooth bonding is the process of applying tooth-colored composite resin to a tooth. In so doing, the damage from decay, fractures, discoloration, or chipping can be repaired.
Dental bonding can also make the smile look more even, close gaps between teeth, and change the shape of teeth. Also called a direct veneer, tooth bonding is completed directly on the tooth.
A great deal of skill and precision is needed to create the best possible fit when bonding a tooth. Dr. Haywood has performed this procedure for many years.
Tooth bonding is a cosmetic enhancement used in our Towson–Pikesville-area office to correct issues and enhance the smile quickly and affordably. Not only can dental bonding be completed in a single visit, this treatment is also one of the most affordable cosmetic procedures used in dentistry today.
Considerations
One of the factors to consider when investigating smile enhancement with dental bonding is the characteristics of the materials used. Composite resin, unlike porcelain (used to make veneers), is susceptible to staining, and special care is required to keep this material looking its best.
After consuming stain-causing foods such as cola, coffee, tea, or red wine, it is important to brush your teeth, or at least rinse very well with water. Composite resin is also not as strong as enamel, which means that a bonded tooth may chip if a hard object is bitten or teeth are used to open soda cans or bottles.
To transform a tooth or teeth with dental bonding is quite simple and comfortable, typically requiring no anesthesia.
How It Works
During your cosmetic dentistry appointment, your tooth will be etched. This allows the bonding agent to adhere to the tooth. The composite resin is then placed onto the tooth and sculpted into the most suitable shape and size to achieve the desired outcome.
The new tooth is then trimmed, if needed, and polished to create a beautifully natural-looking new tooth.
Give us a call today to learn more about dental bonding or any of our other cosmetic dentistry services that we offer in Timonium! We see patients from all over the Pikesville–Towson area, so don't wait!